Fenwick Elliott Partner completes 'Cycle to MIPIM' raising £4,000 for charity
Last week Fenwick Elliott was a ride sponsor for the annual Legal & General Real Assets Cycle to MIPIM charity challenge, in which Fenwick Elliott Partner Andrew Davies also participated.
Andrew, along with nearly 200 other riders, set off from London on Thursday, 8 March, cycling 1,500km over 6 days to arrive at MIPIM on the afternoon of Tuesday, 13 March.
The 200 cyclists were split into two teams for the challenge; Andrew's team headed to Calais via Folkestone and the other to Caen via Portsmouth. On the final day of the ride the two teams re-joined ahead of their arrival into Cannes.
Speaking about the ride Andrew commented, "It was a fantastic experience taking part in the Legal & General Real Assets Cycle to MIPIM. The weather was quite poor at times and the distance we needed to cover each day made for long hours in the saddle. However, a great bunch of people all helped each other and made the miles go by more easily. It was challenging ride and a superb networking experience, which I would recommend to everyone."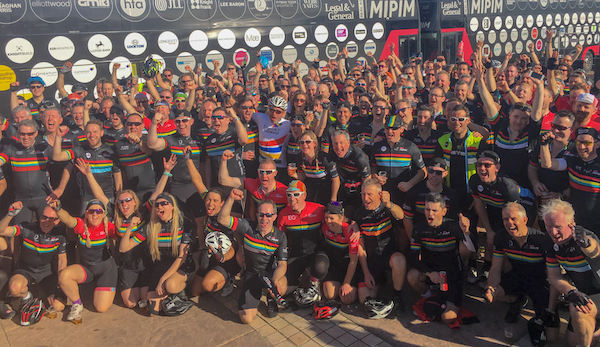 The charity cycle was in aid of Coram - the UK's oldest and first children's charity. Two-thirds of the funds raised for the charity will go towards Coram Adoption, which focuses on finding loving permanent homes for the UK's most vulnerable children. The other smaller charities receiving the remaining third of the funds include Tom's Trust, the Emthonjeni Trust, Article 25 and the Multiple System Atrophy Trust. You can find more information on the charities mentioned here: https://clubpeloton.org/charity/
So far, Andrew has raised nearly £4,000 for this worthy cause. If you would like to donate then please click here: https://my.race-nation.co.uk/sponsorship/entry/132153